High school graduates in 49 states can now earn a Seal of Biliteracy in recognition of their bilingualism and biliteracy. Created to counteract English-only ideologies and promote bilingual education, the Seal of Biliteracy is one of the first education policies in the United States to promote multilingualism in schools. In this talk, Dr. Davin will discuss the past, present, and future of the Seal of Biliteracy. She will explain the origins of the policy, describe how it differs from state to state, and share data from various research investigations on the importance and impact of the policy. She will conclude with future directions and suggestions for implementation.  Learn more.
Dr. Kristin J. Davin is an associate professor and program director of foreign language education at the University of North Carolina at Charlotte. She earned her Doctor of Philosophy in foreign language education from the University of Pittsburgh. Dr. Davin's research focuses on the teaching and assessment of world languages as well as educational policies that impact multilingualism in the United States. She is co-author with Dr. Amy Heineke of Promoting Multilingualism in Schools: A Framework for Implementing the Seal of Biliteracy. Dr. Davin's scholarship and work in teacher preparation are informed by her previous experiences as a Spanish teacher.
Taipan Lucero works to preserve and communicate the often-forgotten ancestral culture of Filipinos through his calligraphy. He explores the history of the Baybayin writing system and offers his own etymological theories of elements of the script while revealing its beauty through his works of calligraphy. Co-presenter Allan Torres Camba addresses the inferiority complex of Filipino people due to a colonial mentality. He shows how knowledge and mastery of the Baybayin script can support a cultural national visual identity for Filipinos. Camba demonstrates his efforts to use the script to develop communal pride, a sense of belonging and social connection among various Filipino communities.
A cum laude graduate of the University of the Philippines Diliman College of Fine Arts, Taipan Lucero started out as an independent creative industry professional, providing design and marketing services to a long list of clients that included Fortune 500 companies.
Eventually working as the only Filipino designer in a company in Kobe, Japan, he experienced first hand through practicing Japanese Calligraphy or Shodo, the immense love and respect the Japanese show their culture. Inspired by this, he quit his job and went back home to start CalligraFilipino.
CalligraFilipino, a portmanteau of Calligraphy and Filipino, is his art and advocacy that celebrates pre-colonial writing and traditional Filipino culture; combining his self-developed Baybayin writing with traditional elements such as the colorful Okir of the Maranao, the radial design pattern of Kulintangs, the Lingling-o fertility charm of the Cordilleras, among others.
His works have been showcased locally and internationally, and has been constantly featured by mainstream outlets on print, radio, television, and new media, both here and abroad. As a supplement to his art, he conducts workshops and has spoken on multiple occasions in academic institutions as well as local and international conferences.
Born and raised in a riverside home in Masidem–a village in Bani, Pangasinan Philippines, Allan Torres Camba grew up with the richness of the Filipino culture in a simple way of living. During the summer, as a child, he enjoyed being at the river, racing tiny sailboats made of used flip-flops, plastic bags, and fishball sticks. For children in the province, fun didn't end with the summer, because during the rainy seasons, they spent countless times catching tadpoles or simply playing in the rain. He holds a Master of Liberal Arts in Extension Studies degree in Anthropology and Archaeology from Harvard University.
"Read this. You'll write better."
Joe Diorio
Joe Diorio spoke on August 13, 2022
A marketing guy, a writer, and a guy with an offbeat sense of humor sat down at the keyboard and produced a funny book about writing and grammar. A Few Words About Words: a common-sense look at writing and grammar is the result of a lifetime of feeling stuck behind the proverbial grammatical eight-ball.
Self-taught and a self-confessed word nerd, Joe shares the book's story; starting as a tool to gin up freelance writing jobs and how it morphed into the book.
Joe shares his views, pet peeves, and insights on writing. A favorite is how mundane social media posts can be – "proud to announce," "excited to share," "happy to tell you" are repetitive methods used to start so many social media posts. Joe also shares his one-person war against the overuse of the word "facility," calling it a tool of the lazy writer.
Scott Kendall is a fluent native first language speaker of Conestoga Language. Scott runs the Pennsylvania recognized non-profit called Conestoga Language and Culture Authority. He talked about how the Conestoga have been one of the most enigmatic Native American peoples since they were first written about by Captain John Smith. After the 1763 Conestoga Massacre in what is now called Lancaster County, Pennsylvania, which only two people from the village in Conestoga Manor survived, the Conestoga went into hiding. Widely thought to have been wiped out by the Paxtang Boys (a vigilante group in central Pennsylvania) in that massacre, official history puts the Conestoga into the past tense. Since that time, non-Conestoga people have tried to write about and explain Conestoga through non-Indigenous accounts and archeology. Last year an amendment to the Pennsylvania constitution made it unconstitutional to discriminate against people based on race, ethnicity and national origin. This has allowed Conestoga to re-emerge from hiding in plain sight. It is hoped that this presentation brings the Conestoga out of the shadows. Survival and history of the Conestoga never stopped. We are still here. Now the story can be shared without fear. This new situation is explored in this presentation along with the Conestoga Language. The audience heard two poems in Conestoga during this presentation.
Norah Jones spoke on the Croatian epic poetry tradition centered on the Gusle, a two-stringed instrument from Bosnia. Storytelling makes us human, experience distilled into language. Brief stories inform. Longer stories mesmerize, compel, excite, and engage the full range of human emotions, and they are best memorized and shared when placed in the form of song, as we all know from learning childhood ditties that remain with us our whole lives.
A linguist and historian by background, Norah Lulich Jones has been dedicated to language education for over 40 years, educating students, training teachers, presenting workshops, working in world language publishing as a contributing writer and professional development director, and hosting a podcast on the power of language and culture. Norah is also a certified Gallup Strengths coach, dedicated to building up individuals and teams to success and vigor. Her focus on and respect for others, combined with her energy and skills, have brought her awards for excellence and service in the world language education and publishing fields.
Presented: December 10, 2021
Speaker:
Karen Corrigan
Karen Corrigan is Professor of Linguistics and English Language at Newcastle University, UK and is President of the International Society for the Linguistics of English. She has published on contact, variation and change in Antipodean, British, North American and Irish English dialects (including the 2010 monograph Irish-English, Volume 1: Northern Ireland (EUP)). Her research expertise also extends to corpus linguistics and she developed the state-of-the-art Diachronic Electronic Corpus of Tyneside English between 2000 and 2012. Her ongoing funded research focuses on the acquisition of discourse-pragmatic, morpho-syntactic and phonetic variation and change by newcomers to Northern Ireland. It was published by De Gruyter Mouton in 2020 as Linguistic Communities and Migratory Processes: Newcomers Acquiring Sociolinguistic Variation in Northern Ireland.
Presented: October 30, 2021
Speaker:
Ann Freidman
Planet Word is a new kind of museum – not one built on a collection but using technology and experiences to bring its subject, words and language, to memorable life. It took 8 years to develop the concept and gallery activities, before the museum finally opened to the public in October 2020 in the midst of a global pandemic. Founder Ann Friedman explained the challenges and process of developing the museum – from restoring its historic home in D.C.'s 1869 Franklin School, to deciding which content to include to accommodating health concerns due to Covid-19. She shared slides of the galleries and describe the visitor experience and answer questions about the museum and her vision for it going forward.

Presented: July 24, 2021
Speaker:
Joseph Windsor, Ph.D.
Constructed languages, or conlangs, have been recorded as far back as the 1200s. People who create languages, conlangers, have all sorts of reasons for doing so; just some of which are personal expression, personal sanctuary, adding believability (verisimilitude) to fictional work, attempting to promote cross-border/cross-culture communication, or conducting linguistic experimentation, among so many others. So, beyond the benefit to the conlanger, what purpose do conlangs serve society?
In this presentation, Dr. Windsor discusses some of the reasons people create languages, and what positive effects these efforts have had to the individual, to societies, and to science. The presentation explores (sometimes controversial) questions of what defines a successful conlang, and if conlanging is worthwhile when hundreds of Indigenous languages around the world are in danger or dying.
Watch the Presentation:
Presented: May 8, 2021
Speakers:
Svetlana Cook, Research
Betsy Hart, Lead Director
Kathy Kilday, Products
Laura Terrill, Programs
The National Foreign Language Center's mission statement is: Helping People Understand Each Other and the World Around Them". NFLC team members will share how they integrate the mission into their work. They will share information on the programs they are overseeing, the diverse suite of products they have developed, and the research they are conducting.

Presented: April 11, 2021
Trivia game night with questions about the Chinese language.
Can you answer questions like these?
What kind of writing system is used for Chinese?
Which countries have Chinese as an official language?
What are "radicals" in relation to the Chinese written language?
Watch the highlights below to test your knowledge.

Presented: March 13, 2021
Thomas Witten spoke on the development of a computer program that allows a user to easily write in Mayan glyphs.

Presented: October 2020
Tom McCoy is a linguist and crossword constructor. He spoke about the linguistic properties that drive crossword puzzles, from the types of ambiguity that make clues tricky to the predictable patterns that arise among the letters in the answer grid.
Many nuances of language go unnoticed in everyday conversation. Crossword puzzles bring these nuances to light. For example, crossword clues reveal the ambiguity of common expressions: "British rock group" might refer to THE BEATLES or STONEHENGE, while "Traveling light" could mean UNBURDENED or PHOTONS.
Highlights from the event:
Full recording of the event:
Presented: September 2020
Can you answer questions like these?
How many languages are found on the famous Rosetta Stone?
Which foreign language was used in U.S. Army 1950s training manuals?
What was Noah Webster's original spelling of soup (it did NOT catch on)?
Participants answered language trivia questions in teams over Zoom, and the winning team won a year membership to the National Museum of Language. Test your own language knowledge by watching the highlights from the event below.
Presented: September 2020
Dr. Michael L. Chyet, a renowned expert on Kurmanji, the main dialect of Kurdish, spoke about the Kurdish language in the context of the Middle East and how he came to create a textbook and dictionary.
About the Presenter:
Dr. Michael L. Chyet is a Senior Cataloguer of Persian, Arabic, Kurdish, Azerbaijani, Syriac and Turkish languages at the Library of Congress. Formerly, he was senior editor of the Kurdish Service of the Voice of America and professor of Kurdish at the University of Paris and at the Washington Kurdish Institute.
Presented: May 2020
Endangered languages, and more recently language revitalization, are now recognized and established fields, and the connection between a culture and its language is rightly seen as intimate and vital.
But what about endangered writing systems? There is no such field of study, yet at least 85% of the world's scripts are close to extinction, especially those of indigenous, minority, and marginalized communities. And when a culture is compelled to abandon its traditional script, the entire written record of that people is lost, and with it their sense of history, value, and identity–their sense that they have a rightful place on the Earth.
Founded in 2010, the Endangered Alphabets Project advocates for such communities and for the cultural importance of writing in general, by publishing classroom material, by creating games, by researching and maintaining the Atlas of Endangered Alphabets–and by turning these minority writing systems into art.
View our interview with Tim Brookes for further information on his background and work for the Endangered Alphabets Project.
About the Presenter:
Born in England and educated at Oxford, artist/writer/scholar/woodworker/activist Tim Brookes is universally regarded as the pioneer and authority in the field of script loss and revitalization on a global scale. He is a frequent speaker/presenter at conferences on endangered languages and global communications. He is the founder of the Endangered Alphabets Project and the author of 16 books including Endangered Alphabets.
Presented: January 2020
Dr. Craig Kopris has nearly three decades of training and experience in language description and endangered language revitalization, with a particular emphasis on Iroquoian languages. He has been a consultant with indigenous language activists and officials from several nations in the U.S. and Canada, teaches classes for the Canadian Indigenous Languages and Literacy Development Institute, and served as a linguist for Carnival Films' Jamestown series.
Presented: August 2019
When faced with British English, Americans are apt to be impressed and are often made a bit insecure about their own linguistic abilities. When thinking about American English, Britons often express dismissiveness or fear. This has been going on for nearly 300 years, developing into a complex mythology of British–American linguistic relations.
This talk took a humo(u)rful look into the current state of the "linguistic special relationship" between the two nationals. How did we get to the point that the BBC publishes headlines like "How Americanisms are killing the English language" while Americans tweet "Everything sounds better in a British accent"? We looked at how different the two national Englishes are (and why they're not more different), why neither has claim to being older or better than the other, and why technology isn't making us all speak or write the same English.
View our interview with Lynne Murphy for further information on her background and current research.
About the Presenter:
Lynne Murphy is Professor of Linguistics at the University of Sussex. Born and raised in New York State, she has lived in Brighton, England, since 2000. There she has acquired an English husband, an English daughter, and an alter ego: Lynneguist, author of the award-winning blog Separated by a Common Language. Her book, The Prodigal Tongue: the love–hate relationship between American and British English (Penguin 2018) is "a funny and rollicking read" (Economist Books of the Year). "Her love of our living, changing language is infectious" (The New Yorker.)
Presented: 2019
Dr. Hatch described how language work developed in support of signals intelligence activities in the 20th Century. Much of modern intelligence work began with the Mexican border crisis early in the century, and language experts suddenly became essential to the production of vital secret information. Language knowledge was vital to intelligence production in World War II and the Cold War.
Among those who transcribe or translate foreign communications for American intelligence, some with specialized knowledge or assignments are considered "cryptolinguists." Dr. Hatch explained this odd term and talked about how this specialty helps protect our country's security.
About the Presenter:
Dr. David Hatch earned his B.S. and M.S. at Indiana University, Bloomington, and his Ph.D. at American University in the District of Columbia. He joined the National Security Agency in the antediluvian era, and has worked as a language officer, first-line supervisor, and Congressional liaison officer.
Dr. Hatch transferred to NSA's Center for Cryptologic History in 1990, and has been the NSA Historian since 1993. He is a frequent speaker on NSA and cryptologic history, and has written a number of classified and unclassified books and articles on these subjects.
Presented: 2019
Beginning around 1850, there emerged in Victorian England what British chemist John Buckmaster, writing in 1874, called a "craze" for "educated" cookery. From newspaper columns to women's magazines to public lectures, Victorian working- and middle-class readers were increasingly besieged by calls to strengthen their bodies, their bank accounts, and their families by learning the new-and-improved "scientific" methods of cookery. Cookbook writers, in turn, began designing a new language of culinary instruction that strove to deliver the perfect economically-efficient, "scientifically"-prepared dish.
Yet this "craze" was not without internal conflict and tension. Still other Victorian cookbook writers baulked at the notion of science-oriented cookery, arguing that culinary language should reveal to readers the "Art" and "Culture" rather than the chemistry of food.
About the Presenter:
Dr. Bonnie Shishko is Assistant Professor of English at Queens University of Charlotte. Her research and teaching focus on conceptions of the domestic in Victorian and contemporary literature and culture. Her current book project, "Epistemologies of the Kitchen: Art, Science, and the Recipe," traces the formal evolution of the recipe in cookbooks and domestic fiction from the Victorian era to the present. Her article, "Culinary Ekphrasis: Writing Against Science in The Delights of Delicate Eating" will appear in a forthcoming edited collection on the avant-garde Victorian art critic Elizabeth Robins Pennell.
Presented: April 2018
On April 28th, 2018, the Amelia C. Murdoch Speaker Series hosted Dr. Luis Javier Pentón Herrera, speaking on the evolution of language education, in particular Spanish, in the United States. His speech was based on a doctoral dissertation, available here, which covers topics from the history of the education of the language to how this learning was perceived by Americans as a whole.
View our interview with Luis Javier Pentón Herrera to learn more about his background and opinions on language learning.
About the Presenter:
Luis Javier Pentón Herrera, Ph.D. in Leadership: Reading, Language, and Literacy
Presented: December 2017
On December 9, 2017, the Amelia C. Murdoch Speaker Series hosted Glenn Nordin. He spoke on his six decades of experience in government language service and on the national interest in promoting the study of the world's languages. Audience members learned about the development of national programs to educate and employ the linguists, interpreters, and translators on whom decision-makers rely for critical information and insight into language and culture.
About the Presenter:
Glenn Nordin shared his observations of the nation's world language programs and capabilities during the period 1950 to 2015 and offered his thoughts on the future education of, training of and employment of human language specialists – translators, interpreters, language analysts and their managers serving the nation.
Glenn Nordin has had a long and distinguished career as a language specialist. He has applied his knowledge of Russian, German, and Vietnamese to serve the language needs of the United States through several decades. Major Nordin was one of the first translators assigned to the Washington – Moscow Hot Line. After a tour in Viet Nam, he served as Commandant of the Army Electronic Warfare School.
Presented: June 2017
Found in 1799 on the west bank of the Nile by Napoleon's French soldiers, this 1,700 pound fragment of an ancient slab gave up the clues that ultimately cracked the code to hieroglyphics some 23 years later in 1822 – unlocking the secrets of ancient Egypt. Perhaps one of the most important finds in the past three centuries…yet hardly anyone knows about it.
Anyone interested in the fields of archaeology, Egyptology, cryptology, writing, publishing, geology, science, mathematics, translation work and/or languages understands the significance of this famous artifact — a contemporary metaphor for problem-solving.
Dr. Freeman spoke about the Freeman Institute's development of a 5,000-sq.-ft. traveling exhibit about the dramatic history surrounding the Rosetta Stone, language/culture and problem solving – www.RosettaZone.com
See our interview with Dr. Freeman for more information.
About the Presenter:
Presented by Joel A. Freeman.
Presented: 2017
Deborah Crimes is founder of Lessons From Abroad, which provides world language programs to schools and organizations. She explains the origin of the book:
"This Fall, as I sat and listened to the speakers at the dedication to the African American museum, one speaker quoted Toni Morrison, "If there is a book that hasn't been written, write it!" and that's my "Why?" I realized there was a story to be told, an important story, so I wrote it with a few of my friends.
Grow Your Mind to Go Global is a career planning tool for young and old, but especially young people ages 16-25 to encourage them to color outside the lines when choosing a career field and to help them navigate preparing for and finding a job that will take them global.
So, how does this book do that… it tells the stories of many and how they used their world language abilities and/or their cultural competencies to think and GO Global with their careers. This book explores the what, when, and how to make a global career a part of a person's reality.
As those who love languages and cultures, it is out responsibility to ensure that the love lives on in others. What will we do to ensure that young people take an interest in languages and cultures? What will we do to keep careers that utilize world languages alive? What will we do to ensure that young people are driven to those careers?"
View our interview with Deborah Crimes for more information.
About the Presenter:
Deborah Crimes founded Lessons From Abroad, LLC in 2003. Deborah has a passion for two things: (1) teaching children–she has taught and tutored children in various subjects for the past 18 years, mostly on a volunteer basis, and (2) language and culture—she studied Spanish in high school, college and abroad in Sevilla, Spain and wishes to learn more languages in the near future. By combining these passions, Lessons From Abroad became a reality.
Presented: December 2016
Author and NML Vice President Gregory J. Nedved acknowledges the presence of books on presidential trivia. However, he does not know of any trivia book pertaining to presidents and their foreign language experiences and background. Being a professional Chinese-Mandarin linguist and with his past experience of having written a presidential trivia book, Nedved writes "Presidential Foreign Language Trivia" (published by Xlibris).
Presented in a trivia book format, Nedved's book about the foreign language backgrounds and experiences of U.S. presidents is a first of its kind. "Seeing how past presidents dealt with language issues can be instructive in today's debates," the author notes.
About the Presenter:
Gregory J. Nedved, Yankton, SD native, has over 30 years of experience as a military and government Chinese-Mandarin linguist, translator, interpreter and instructor. Currently a Defense Department historian, he won a 2011 literature award for his research on the Sino-Vietnamese War of 1979. He is also the vice president of the National Museum of Language (NML) in College Park, MD. He led the effort to create NML's unique International Flag of Language in 2008. He is the author of numerous books and articles in topics as diverse as presidential trivia, steamboats, UFOs, and the Chinese of Deadwood, South Dakota. He has a Bachelor of Arts from Saint Vincent College in history and Masters of Arts from Hawaii Pacific University in diplomacy and military studies. He is also a graduate of the Naval War College Fleet Seminar Program and the University of Chicago's Advanced Translation Certification Program. He also wrote the books "South Dakota Presidential Trivia" in 1995 and "SDUFO: A Case History" in 2004.
Presented: June 2016
The Trinity Human Rights Group presented an interactive seminar on Human Trafficking and the impact slave labor has on our daily lives, despite its hidden nature. The presenters, members of the legal profession, shared how the horrific crime of human trafficking permeates the food and goods we buy, our government supply chains, our neighborhoods, and even our school systems. Learn about landmark cases from the DC Metro area, as well as how to recognize red flag indicators of human trafficking and what safe action to take to assist a potential victim. Finally, the presenters shared information on how you can become involved in the cause.
About the Presenters:
President and Founder of the Trinity Human Rights Group, Constance "Connie" Huntsman, practices law in Washington, DC and has contracted with such entities as the US Federal Reserve Board. Her work to eradicate human trafficking has involved providing legal counsel on immigration cases for human trafficking victims and over 60 formal trainings and public speaking engagements, including appearances on television and radio.
Vice President and Founder of Trinity Human Rights Group, Davina Ugochukwu, has served in the area of international human rights for nearly a decade. During her legal career, she worked with the United Nation's International Criminal Tribunal for the Former Yugoslavia as a Legal Officer Intern in the Appeals Chamber, as well as with the Robert F. Kennedy Justice Center's International Strategic Litigation Unit.
Presented: December 2015
The Dakota Prisoner of War Letters—Dakota Kaskapi Okicize Wowapi (Minnesota Historical Society Press, 2013) is a book-length, dual-language translation of fifty letters written in the endangered Dakota language by three dozen Dakota prisoners of war incarcerated at Fort McClellan, Davenport, Iowa, mostly on trumped-up charges of having killed non-combatants during the Dakota-US War of 1862, the first Great Plains Indian war.
This lecture was about the translation process and the letters' historical context. Among the questions addressed: why were the letters translated not into the Standard English spoken by non-Native readers, but into the idiomatic Dakota English spoken on reservations in North and South Dakota by the letter writers' many surviving descendants, the primary audience for the book? Why did the traditional elders who translated the letters consider them not just secular historical documents, but sacred texts?
About the Presenter:
John Hunt Peacock, Ph.D. (enrolled Spirit Lake Dakota), Professor of Native American Studies, Maryland Institute College of Art, Baltimore, was translation editor and wrote the introduction and afterword for The Dakota Prisoner of War Letters: Dakota Kasapi Okicize Wowapi, translated by Clifford Canku and Michael Simon, which won a 2014 American Association for State and Local History "Leadership in History" Award.
Presented: May 2015
The Mongolian language and original Uighur script, developed at the time of Chinggis Khan in the 13th century, are not well-known outside of Mongolian Studies, but their use for political purposes by the Mongolian, Chinese, and Russian governments during the last two centuries is a fascinating and at times tragic story. Historical and cultural disputes resulted in alternative Tibetan-influenced (Phagspa and soyombo) and then Stalin-era (cyrillic) scripts which reflected a larger struggle over the national identity of the Mongol-speaking peoples. Dr. Campi explained how such concerns continue today as independent Mongolia tries to connect with the globalized world.
About the Presenter:
Dr. Alicia Campi has been researching all aspects of Mongolian Studies, Northeast Asia, and Sino-U.S. relations for over 35 years. She has an A.B. from Smith College, a M.A. from Harvard University, and a Ph.D. from Indiana University. In her 14 year diplomatic career with the U.S. government, she was posted in Singapore, Taipei, Tokyo, UN Mission in NYC, and Ulaanbaatar. In the mid-1980s in Tokyo she conducted preliminary negotiations leading to the establishment of diplomatic relations between the U.S. and Mongolia. Presently, she is an adjunct professor at the Reischauer Center at SAIS/Johns Hopkins University teaching about Mongolia's energy resources and integration into Northeast Asia and is a business consultant and writer for journals and on-line publications about the Sino-Mongolian region. Among her numerous publications is her book on The Impact of China and Russia on United States-Mongolian Political Relations in the Twentieth Century (2009).
Presented: March 2020
Marc Okrand discussed the history and creation of the constructed language Klingon.
About the Presenter:
Marc Okrand is the inventor of the constructed language, Klingon. View our interview with him for more information.
Presented: December 2014
Download a printable flier 90 years ago the Linguistic Society of America held its first Annual Meeting; since then, the LSA has worked to promote and develop the field of linguistics. In this talk, LSA Director of Communications Brice Russ talked about the history of the LSA, what it does to promote linguistic findings to educators, policymakers, and the public, and how other organizations can use new media and tools to engage in language outreach. Brice also discussed the LSA's role in publishing linguistic research, the resources it provides to current and future linguists, and how anyone with an interest in language can get involved with the LSA.
About the Presenter:
Brice Russ is the Director of Communications for the Linguistic Society of America. As Director of Communications, Brice oversees the LSA's efforts in non-member outreach, media relations, and political advocacy. Before joining the LSA, Brice served as the Public Relations Team Lead for Wolfram Research in Champaign, IL, and he currently volunteers as the Assistant Director for Yuri's Night, a non-profit science outreach organization. Brice received his M.A. in linguistics from The Ohio State University, where his research focused on sociolinguistic approaches to studying language and social media, and earned his B.A. in linguistics from UNC-Chapel Hill.
Presented: December 2014
Much has been written about the story of the American Indian code talkers in WWI and WWII, but almost nowhere can one find out exactly how and why their codes worked. This talk explained how those codes were constructed and how they actually functioned from a cryptologic and linguistic viewpoint, as well as dispelling a few common myths about code talking.
About the Presenter:
Dr. Steve Huffman has worked for the Department of Defense for over 30 years as a computational linguist, cryptologist, and computer scientist. He has extensively studied the use of American Indian code talking, and his professional background has given him a unique understanding of the reasons that code talking worked so well for American forces in WWII. He has spoken about Code Talkers at both the 2013 Cryptologic History Symposium and at the National Cryptologic Museum. He has been an Associate at the National Museum of Language for many years.
Presented: 2014
In 1887, an idealistic eye doctor (with a penchant for linguistics) in Warsaw named Ludovic Zamenhof unveiled to the world a project he had envisioned and worked on since boyhood: a new language, constructed from several existing tongues, with streamlined grammar and pronunciation – and implanted with what he called the "internal idea" that an easy, neutral, worldwide language could serve as a bridge between nations, cultures and people, and increase peace and understanding in the world. Since then, despite wars, cynicism and competition from national languages with powerful resources, Esperanto has blossomed into a worldwide community boasting about two million speakers, a respectable body of original literature, and a sizable and growing Internet presence. But because its novelty has long since worn off, too many people think of Esperanto as a noble but failed experiment from the past. James Ryan discussed this ingenious and successful language and movement – which are, in fact, bigger than ever – and how Esperanto has more to offer the world now than ever.
The concept of culture is discussed, as is the question of whether and in what sense the Esperanto community can be considered a culture, a question on which even the most celebrated Esperantist literati have differed. Ralph Dumain emphasized the Esperanto phenomenon as a subculture and culture-forming process, with overall humanitarian contributions to world civilization, and artistic, mainly literary contributions, of both original works and translations. He discussed the perspective and literary contributions of Esperanto's creator Zamenhof in relation to the Esperanto movement and world situation of his time. He gave a general historical map of the development of Esperanto literature.
About the Presenters:
James Ryan taught himself Esperanto at age 13 when he heard about the idea and instead of just learning about it, went ahead and learned the language. He has been active in the Esperanto movement ever since, serving as secretary and then president of the Esperanto Association of Los Angeles. He has taught the language at his alma mater UCLA, at various seminars and conventions in Japan, and in the Washington, D.C. area. In 1987 he participated in the centennial observances of Esperanto's creation in Warsaw, Poland. Since 1992 he has served as president of the Esperanto Society of Washington. In 1995 he organized a group presentation on Esperanto at the U.S. Holocaust Memorial Museum, and in 1998 he spoke at the British National Esperanto Congress in Chester, England. In 2010 he was one of the principal planners and organizers of the U.S. Esperanto National Congress in Bethesda, which observed the centennial of the 1910 World Esperanto Congress in Washington, which was attended by the language's creator Zamenhof himself. Besides Esperanto, he speaks German, Spanish and Japanese.
Ralph Dumain is a librarian and independent researcher, now living in Washington, DC. Dumain took up Esperanto in 1968, teaching himself, later taking a few courses at various levels, including a course with Esperanto's most eminent then-living poet, William Auld. Dumain also participated in national Esperanto congresses, on some occasions participating in panels or giving talks. He played a leadership role in the Esperanto Society of Washington for several years. He was also the cofounder and journal editor of a specialized Esperanto organization for atheists and secular humanists. He has been interviewed on radio, most recently on National Public Radio in 2010. He was also included in a video documentary about Esperanto. He has published original poems and essays and translations in several Esperanto periodicals, and has translated poetry, fiction, and essays both ways between English and Esperanto. In recent years, Dumain has lectured on the history of the Esperanto movement and on the Hungarian writer of satirical, utopian and dystopian fiction Sándor Szathmári, and has recorded podcasts on these themes. He also has a website, The Autodidact Project, which publishes original bibliographies, research guides, and varied writings by Dumain himself, as well as a wide range of writings by others, famous, obscure, or forgotten, providing study material and perspective.
Presented: March 2014
Since 2006, STARTALK has provided learning opportunities in critical languages for students (K-16) and professional development for teachers of critical languages, primarily through summer programs. Currently, programs are being implemented in Arabic, Chinese, Dari, Hindi, Persian, Russian, Swahili, Turkish, and Urdu. STARTALK participation has grown to over 5,000 students and over 1,500 teachers per year as it continues its mission of offering creative and engaging summer experiences that exemplify best practices in language education and language teacher development. Since its inception, STARTALK has formed an extensive community of practice that seeks continuous improvement in such criteria as outcomes-driven program design, standards-based curriculum planning, learner-centered approaches, excellence in selection and development of materials, and meaningful assessment of outcomes. This presentation provided an overview of how STARTALK has developed from a concept of summer language camps for students and teachers into a program with national impact in the field of foreign language education in less than 10 years.
About the Presenter:
Dr. Laura K. Murray has been a career employee of the Department of Defense since 1985. She has had diverse experiences in many facets of language, including operations, management, training, research, foreign affairs, and national-level language policy, and has served in various locations in the United States and overseas. From 2006 to 2008 she served as the Director, Foreign Language Program Office (FLPO), Office of the Director of National Intelligence (ODNI). While at the ODNI, she launched the STARTALK program, which provides introductory language training for K-16 students, and teacher professional development, in 10 critical languages. Dr. Murray was awarded a National Intelligence Certificate of Distinction in 2010 for her role in the creation of STARTALK.
Presented: April 2013
Sometimes it seems that learning another language — and sometimes several languages — is growing more visible, if not actually becoming more popular as a pursuit. In his book about hyperpolyglots, Babel No More, Dr. Erard explored the neuroscience behind language learning talent and language accumulation. In this talk, he explored the culture and politics that shapes the urge to change one's brain, one's self, and one's status in the world through learning foreign languages even when one isn't part of a local multilingual community.
About the Presenter:
Michael Erard is an author, linguist, and senior researcher at the FrameWorks Institute. His second book, Babel No More: The Search for the World's Most Extraordinary Language Learners, was published in 2012, and is currently working on a third book about alphabet makers in the modern world. He is also a member of the Museum's Board of Trustees.
Presented: March 2013
Dr. Mousavi's talk included a demonstration of some of the technical details involved in artistic calligraphy. He also exhibited some of his calligraphic artwork.
About the Presenter:
Dr. Abbas Mousavi is an Iranian linguist who lives in the Washington, DC area. He is a native speaker of Persian-Farsi and earned his PhD in second language assessment from Griffith University, Australia. His passion for Arabic calligraphy goes back to his childhood when he was growing up in the city of Qom, Iran. He specializes in nineteenth century style of Thuluth calligraphy that is used in writing the Quranic chapters and the Hadiths. Largely inspired by the late master Hashim Mohammad Al-Baghdadi, Dr Mousavi's style displays distinctive micrographic and symmetrical features.
Presented: February 2013
"Oral Tradition" is a phrase that sparks the imagination, and often what is meant by it is little more than imagination. What was literature really like in an oral society? And what is an "oral society" in any case, especially when the term is used for societies long after the rise of writing? This presentation explores the nature of orality and literacy in ancient Israel, the nature of its oral literature, and the ways in which this literature would have been performed and received.
About the Presenter:
Robert Miller received his PhD in Near Eastern Studies from University of Michigan in 1998, and is currently Associate Professor of Old Testament at The Catholic University of America. Dr. Miller is the author of several publications on early Israel, most recently his book Oral Tradition in Ancient Israel (2011), which has been followed by several journal articles on oral performance in ancient Israel. Last year, Dr. Miller was elected to membership in the Folklore Fellows, an international scholarly network founded in Finland in 1908.
Presented: April 2012
Bonnie Dorr spoke about natural language progressing research and development programs at the Defense Advanced Research Projects Agency (DARPA). Given the vast amount of information in multiple languages and formats, it can be difficult to analyze and determine what is important. Additionally, there is a need to be able to communicate with local populations of foreign countries and non-English speaking allies. To fulfill these language requirements, DARPA is pursuing natural language processing research relying on diverse performers to apply multi-disciplinary approaches to both advance knowledge through basic research and create innovative technologies
that address current practical problems through applied research.
About the Presenter:
Dr. Bonnie J. Dorr joined DARPA as a program manager in 2011. Her research interests are in the area of computational linguistics, specifically machine translation, summarization, dialogue, and semantically informed language understanding and generation. She is
also a professor in the Department of Computer Science and at the Institute for Advanced Computer Studies at the University of Maryland. She is the former associate dean for the College of Computer, Mathematical, and Natural Sciences and served for 15 years as co-director of Maryland's Computational Linguistics and Information
Processing Laboratory. She holds a Doctor of Philosophy in Computer
Science from the Massachusetts Institute of Technology.
Presented: March 2012
Regina Harrison presented selected texts of Quechua songs and myths that document the earliest written sources at the time of the Spanish invasion of the Andes as well as contemporary texts obtained through field work among Quechua (Runa) peoples. Quechua narratives and lyrics reveal a continuity in their conceptual structure, yet also display patterns of assimilation. A complex semantic parallelism (indicative of Quechua verbal aesthetics) persists through the ages, enmeshed with themes of socio-political testimony. Illustrations and recordings supplement the discussion that address current practical problems through applied research.
About the Presenter:
Regina Harrison is Professor of Spanish and Portuguese/Comparativ Literature and Affiliate Professor of Anthropology at the University of Maryland. Her first book, Signs, Songs, and Memory in the Andes (University of Texas Press, 1989; Spanish version, 1994), won awards from the Modern Language Association and the Latin American Studies
Association. Author of over 25 articles, she has published Entre el tronar épico y el llanto elegíaco: simbología indígena en la poesía ecuatoriana de los siglos XIX–XX. She produced and directed the video Cashing in on Culture: Indigenous Communities and Tourism (2002). Mined to Death (2005), which
she directed and filmed, won the "Award of Merit in Film" from the Latin American Studies Association. Her current book-length study of Spanish-Quechua translation in the colonial period was funded by a fellowship from the John Simon Guggenheim Memorial Foundation.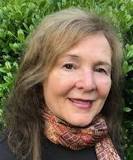 Presented: February 2012
Virtualization is increasingly becoming a "new normal" as businesses adopt new strategies to optimize technology and expand networks of skilled workers. Since its establishment in 2003, the National Virtual Translation Center (NVTC) has implemented a virtual model in which a network of professional translators delivers translations to a federal customer base. This presentation provided a "case study" of the NVTC as an instance of a virtual entity and highlights aspects of the translation government business and translation processes that facilitate or impede virtualization.
About the Presenter:
Mary Ellen Okurowski is the Director of the National Virtual Translation Center (NVTC) in Washington, D.C. During her career in government service, Mary Ellen has conducted and managed research initiatives in human language technology and in language as the first USG Director at the University Center for Advanced Study of Language. She earned M.A. Degrees from the University of Kansas in Chinese Language and Literature and in Linguistics and a PhD in Linguistics from Georgetown University.
Presented: January 2012
How do activists use communications technology? How do governments influence communications?
While the Internet is still new, using technology to communicate is not. Media are as old as cave paintings. However, the Internet and mobile phones bring something new to politics. Protesters organize by phone and Facebook. Online support groups give strength to those suffering from discrimination. The Internet space is both a new public square and a new private sphere.
New communications technology enables people to participate in a broader array of networks and enables them to deepen and enrich their relationships with people in these networks, more easily and cheaply. The technology facilitates the rise of new communities, enables them to build social capital, and increases the likelihood of collective action. Today that technology may be social media, yesterday it was the mobile phone, before that it was the television, the telegraph, and the newspaper.
This lecture explored these ideas using historical examples from China, India, Brazil, Canada and other countries to examine the political communities enabled by networks of people, machines, ideas, and information.
About the Presenter:
Irene S. Wu is Consumer Research Advisor in the Consumer and Government Bureau of the Federal Communications Commission and is serving on the White House Task Force for Smart Disclosure.
Previously, she was Chief Data Office (Acting) in the International
Bureau of the Federal Communications Commission (FCC), where she guided
studies on international trends in regulatory policy on
telecommunications, Internet, and media. Dr. Wu also teaches at Georgetown University. She is author of the book From Iron First to Invisible Hand: the Uneven Path of Telecommunications Policy Reform in
China published by Stanford University Press. Dr. Wu received her B.A. from Harvard University and Ph. D.in International Relations from Johns Hopkins University School of Advanced International Studies (SAIS).
Presented: October 2011
Learn about scary beings who come out at night, forest spirits who punish unwary travelers and victims of spells, curses and transformations.
Brazilian language is an amalgam of characteristics from three major cultural groups: Native American, European and African. The oral literature of Brazil has absorbed, blended and reprocessed these influences into an incredibly varied body of myths, stories, fables and legends.
This lecture explores different categories of scary stories from Brazil. Few of the stories discussed have been translated into and published in English. (Content may not be appropriate for children.)
About the Presenter:
Deborah Schindler studied Art and Latin American Studies at U.C.L.A. and The Ohio State University. In 1982, she was awarded the Araujo Castro scholarship for study in Brazil by the Brazilian Embassy in Washington, D.C. For the past 15 years, Ms.Schindler has been active with the D.C.-Brasilia Chapter of Partners of the Americas. Until recently, Ms. Schindler taught public school in Montgomery County, Maryland.
Presented: November 2011
This lecture explored the peoples and languages of the Middle East. The languages are: Arabic, Hebrew, Persian, Turkish, Kurdish, Armenian, Neo-Aramaic. The peoples are: Arabs, Jews, Iranians & Afghans [who are not Arabs], Turks, Kurds, Armenians, Assyrians and Chaldeans. While Iranians [formerly Persians] are primarily Muslims, they see themselves as quite distinct from their Arab co-religionists. There are Arabic-speaking Christians as well: Copts in Egypt, Maronites in Lebanon, Syria and Israel/Palestine.
About the Presenter:
Michael L. Chyet, Ph.D. is a cataloger of Middle Eastern languages at the Library of Congress. Formerly he was senior
editor of the Kurdish Service of the Voice of America and professor of Kurdish at the University of Paris and at the Washington Kurdish Institute. Dr. Chyet is also a trained folklorist, and focuses on Middle Eastern folklore.
Presented: May 2011
This presentation was about the variety of American Sign Language known as Black ASL and used by Black signers. The socio-historical reality that made for the emergence of this variety were described and examples of the linguistic features that characterize this variety were discussed.
See the entire playlist of videos in this Gallaudet University YouTube channel.
About the Presenters:
Dr. Ceil Lucas, Professor of Linguistics from Gallaudet University. Dr. Lucas' research interests center around the sociolinguistics of Deaf communities, including issues of sociolinguistic variation within signed languages, issues of bilingualism and language contact, language policy and planning, and language attitudes. She is also interested in the structure of sign language discourse. She is co-director of a project funded by the National Science Foundation on sociolinguistic variation in American Sign Language as well as another National Science Foundation funded project on Black ASL (2007-2011).
Dr. Carolyn McCaskill, Associate Professor from Gallaudet University. Dr. McCaskill's research interests center around multicultural issues in the Deaf community, and Black Deaf history community, and culture. Dr. McCaskill is a recipient of the Thomas and Julia Mayes Award 2005. She also was selected as a Diversity Fellow in the Provost Office in 2006.
Presented: March 2011
A panel of educators discusses the four languages of Spain: Basque, Catalan, Galician (Gallego) and Castilian (Castellano), the people who speak those languages, the regions in which they live, the cultures, and the changing views within the country. The audience is invited to ask questions, see video showing the beauty of the country, and taste non-alcoholic Sangria.
Presented: February 2011
Dr. James Davis, Chair and Professor for the Department of World Languages and Culture, Howard University presents the challenges and issues of teaching African languages in US educational institutions. He discusses Howard University's African Languages program and the role that it has played in US African language instruction. Some influences of African languages on other world languages and cultures are exhibited. Implications and suggestions for future research are included. The presentation concludes with East and West African cultural entertainment/learning experiences.
About the Presenter:
James J. Davis is currently Associate Dean for the Humanities, Academic and Student Affairs in the College of Arts and Sciences and professor of Spanish and Foreign Language Education in the Department of World Languages and Cultures at Howard University, Washington, DC. Dr. Davis earned the B.A. in Spanish and English Education at Virginia State University, the M.A. in Spanish Language and Literature at the Ohio State University, and the Ph.D. in Foreign Language Education at the University of Maryland, College Park. Davis' primary research interests are African Americans and foreign language learning, the teaching of second languages, the history of Black education, and the manifestations of Blackness in the literature of the Dominican Republic and in other Spanish-speaking areas of Latin America.
Presented: October 2010
The vast majority of the more than 300 languages that were spoken in North America since time immemorial have either ceased to be spoken, or are in imminent danger of being lost. However, many Native American communities are making heroic efforts to save these languages, preserving a cultural legacy that encodes the diversity of America's past, and hopefully, its future. In this talk, Dr. Haynes discussed the reasons that so many of these languages are endangered, including forced removal and destruction of communities, the infamous boarding schools that Native American children were forced to attend in the 20th century, and the trend in the United States towards monolingualism. She also discussed efforts that are currently underway to save America's Indigenous languages, including the remarkable stories of two languages that have speakers again, despite being pronounced "dead" decades ago.
Presented: May 2010
Join NML friends to celebrate the opening of our new exhibit, funded in part by the Maryland Heritage Areas Authority. Orin Hargraves, lexicographer, author, and expert in British and American English differences, gave an overview of the exhibit at 2:30, followed by a guided tour.
Presented: Summer 2010
The history of the Western Alphabet often begins with a discussion of cuneiform, clay tablets discovered about 5,000 years ago in the Mediterranean that document the pictographic elements upon which the alphabetic writing system has evolved. However, these pictorial forms were eventually abandoned in the West in favor of symbols connected to sound, thus eliminating the need for thousands of pictures to represent mental concepts in which to communicate ideas.
Severing written forms of linguistic communication from their pictorial origins prematurely disengaged us from further developing a visual language already in existence, diminishing the complexity inherent in its form and discarding its linguistic relevance as a language in its own right.
Despite this, the study of visual communication, through other forms, is becoming increasingly salient. This is evidenced by the proliferation of still and moving images in the media, on the street, through the Internet, and on television. Furthermore, because technological innovations occur rapidly and regularly, new and creative forms of visual language are continually produced and readily dispersed throughout the world.
We demonstrate how visual languages, aside from words, are composed differently, such as comprising smaller units of analysis through lines, forms, colors, depth, and dynamic movement. Yet, these elements, while not the same as more conventional alphabetic systems, share some important similarities, as well as significant differences, in their communication potential.
This recognition is critical. As we argue, by taking advantage of other specific forms of visual language that are available, and utilizing them interactively with the written word, the reach and depth of communication potential is broadened. This entails both thoughtful selection of written and other visual forms, and careful arrangement or juxtaposition, of these. Especially in our increasingly interconnected world, this collaboration between the written word and other visual languages may most effectively achieve cross-cultural communication.
About the Presenter:
Dr. Gail Thakur is a sociocultural anthropologist, who has been an Adjunct Assistant Professor at UMD, and is presently at American University. Her particular research interests are in identity, belonging and its negotiation, and self-representation among marginalized groups.
Presented: May 2010
People who want to learn a language outside of traditional classrooms can choose from a wide, sometimes confusing variety of informal local and online resources for many languages. These resources are also available for parents searching for the best methods and environments for their children to acquire second language proficiency.
The key is knowing how to integrate language learning into everyday life, leading to fluency. Techniques for individuals or families to use cassettes, online resources, books, computer programs such as Rosetta Stone, and private tutors or group classes are presented and evaluated. Participants' questions about their own and their children's interests and experiences in language learning were discussed. Mashinke Gruss Levinsohn (bobe mashinke), read a favorite children's book, The Very Hungry Caterpillar, in Yiddish and showed how to help children understand a new language through use of the five senses. Talia Kowitt shared resources available in the International Digital Children's Library.
Presented: April 2010
Take this odyssey through the learning and experience processes stemming from Rockstein's interest in languages and, most particularly, in the development and evolution of writing systems. His journey goes from Latin, Greek, and Russian to the Korean Hangul alphabet and Hancha-Chinese characters used in Korean, the development of the Japanese kana syllabaries, to various Runic scripts with a side journey into Ogham along the way.
The story of the Turkic 'runes' begins in the early 1700's when inscriptions in an unknown script and language were found on the banks of the Yenisei River in Siberia. They were deciphered with the aid of a bilingual text with Chinese. Early in the 20th century F. Babinger was preparing and editing a text of a 16th-century travel journal which included a transcription of an inscription in "litterae incognitae." Vilhelm Thomsen later identified the script as the Hungarian Szekely script and applied it to decipherment of the Turkic inscriptions from Mongolia. Ed shared some of his experiences and insights while "rambling among the Runes" in this presentation.
About the Presenter:
Dr. Edward D. Rockstein has had a life-long interest in the decipherment of
unknown scripts, in writing systems, and in the origins and evolution of scripts. He stumbled into Norse Runic cryptography and pre-Columbian American epigraphy "by accident." This eventually led him to a long correspondence with Barry Fell, the author of America B.C., Bronze Age America, and editor of the Epigraphic Society Occasional Papers, that
prompted him to look into the origins of the Turkic and Hungarian
runiform scripts. He eventually studied the Turkic and Hungarian runiform scripts.
Presented: March 2010
Solomon gave visitors the opportunity to explore an Ethiopic writing system, the alpha-syllabary, through a live painting presentation. He created an original art-work, inspired by Amharic characters. Through this presentation, visitors were also be encouraged to investigate the connection between Ge'ez, an ancient Ethiopic language, and Amharic, the dominant language of Ethiopia today.
Finally, this live painting exposed Solomon's unique perspective as an Ethiopian artist whose interaction with the Amharic script since childhood has become a catalyst for exploring his cultural and life experiences and for seeing how they are transformed on canvas.
About the Presenter:
Born in Ethiopia, Solomon Asfaw graduated from the University School
of Fine Arts and Design in Addis Ababa and has exhibited his work in
Africa, Europe, and the United States.
Presented: February 2010
Persian poetry, which has developed over 1400 years, is beloved and known by modern readers for the influence and achievements of poets like Sa'di, Hafiz, Rumi and Omar Khayyam. The Persian language, which uses the Arabic writing system, has spread across Central Asia from its roots in Iran. The beauty of the form of the language as well as the content were demonstrated by examples of Persian calligraphy. Details were given of current and future efforts of the Roshan Cultural Heritage Institute of Persian Studies to promote understanding of Persian and Iranian language and culture.
About the Presenter:
Ahmad Karimi-Hakkak, Director of The Roshan Cultural Heritage Institute of Persian Studies, University of Maryland.
Presented: January 2010
What is the place of Yiddish in the context of a globalizing world?
The role of Yiddish as a heritage language and its present uses by Jewish and non-Jewish speech communities around the world are considered, including Hasidim at one end of a cultural spectrum and European Christians at the other end. A theoretical description of the instruction of Yiddish and language competition with Hebrew and English were supplemented by a personal reflection on what it means to be a Yiddish speaker and Yiddish teacher in today's world.
About the Presenter:
Dr. Miriam Isaacs is Retired Affiliate Visiting Associate Professor of Yiddish Language and Culture, University of Maryland College Park (USA). She received her Ph.D., M.A. in Linguistics from Cornell University, Ithaca, N.Y. She is a native speaker of Yiddish and has language skills in English, French, German, Modern Hebrew and Russian.
Presented: November 2009
A guided tour of two translation projects on which the speakers have collaborated over the last several years: translation of Li Nan's Small and translation of poems included in Two Southwests, an anthology of 27 poets from the southwestern United States and southwest China. Liang and Schroeder demonstrate how collaborative translation becomes a conversation out of which a new work emerges. They understand that the translation, inscribed in written form, will always be a new creative work. Liang and Schroeder experimented with treating the poem as music by reading simultaneously in Chinese and English, resulting in an experience of musical improvisation, helping audiences understand what a poem is about, and what we are about when we are making poetry.
About the Presenter:
Liang Huichun, University of Maryland, & Steven Schroeder, Shenzhen University and the University of Chicago
Presented: October 2009
Discover the vast variety of 'World Englishes'; how English has spread around the world and how World Englishes can be a two-edged sword, offering gifts and dangers. How do power, oppression, imperialism, and resistance link to World Englishes?